Learn More About Presidents Card Game
About the Creator
I'm True Tamplin and am the creator of this card game. I've always loved card and board games, but my favorite card game has always been "Presidents," which most people call "Scum" and play with a regular deck of cards.

I've played enough to figure out what I felt like were the most fun rules to play with. There are a lot of variations and house rules that others choose to play with.

When playing with a regular deck, there was always a little dagger that would go through my heart having to give up my best card in exchange for someone's worst card.

I thought to myself, "How much more fun would it be to bring these cards to life instead of having characterless numbers on a regular deck?!" I figured, if giving up an Ace in exchange for a 3 already is painful, you could really do some damage by making that 3 a Turd and make an Ace a President.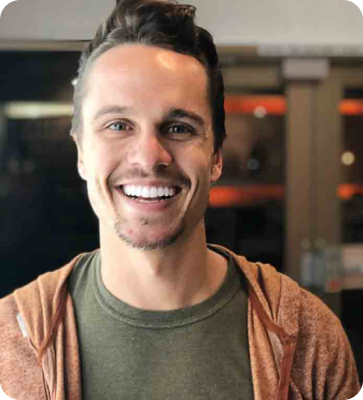 In addition to that, playing with Bomb, Bomb (Reverse), and Doppelgänger cards really adds a new dimension that you can't do with a regular 54-card deck.

This game really pulls out people's personalities and is the perfect blend of strategy and luck.

I hope you enjoy this game as much as I do.

Other things to know about me is that I'm married to my amazing wife, Ranie Tamplin, I love Jesus with all of my heart, I currently live in Los Angeles, CA, and currently do Search Engine Optimization for a living (I run an SEO agency called "UpDigital" out here in LA).

You can learn more about me on my personal site (www.truetamplin.com), my username for social profiles is always @truetamplin, and the website for Presidents is www.playpresidents.com.
View the Cards